Baltimore was our choice for our little weekend trip of two. We considered so many places. Palmyra, NYC, Virginia Beach, just to name a few. But we decided Baltimore was it for us. We didn't want to drive too long, I wanted to be a car ride away from my kids, and John loves Baltimore as much as I do. So off we went.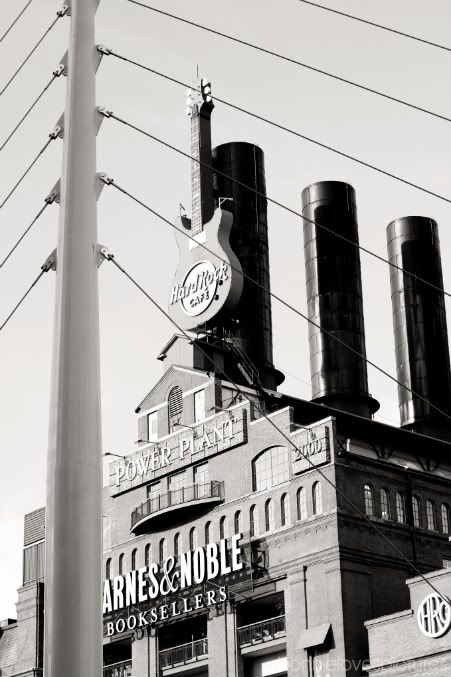 I only had my camera on me a few times. I wanted it with me all of the time but I also wanted a few moments just for John and I. Baltimore was full of things that I wanted to photograph. Here are only a few.
There were taxi's everywhere. I made a mental note to photograph a taxi somehow and when walking back to our hotel out first evening there, I saw this man and his taxi.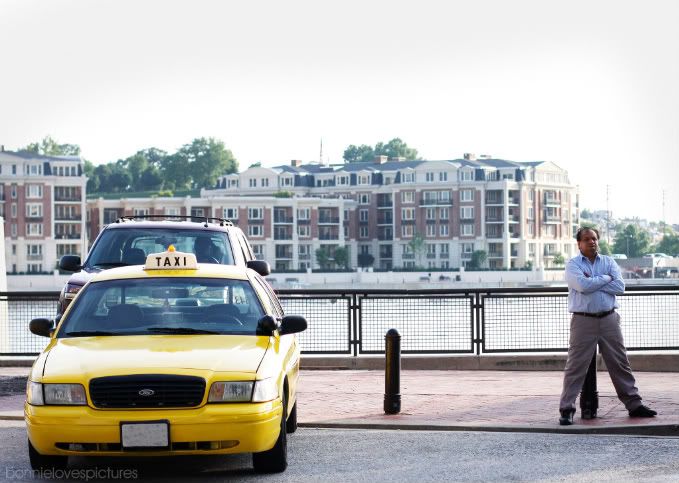 And on that same walk, I caught this pigeon just sitting there. Staring at me. Practically screaming, "take a picture already!" I promptly obeyed.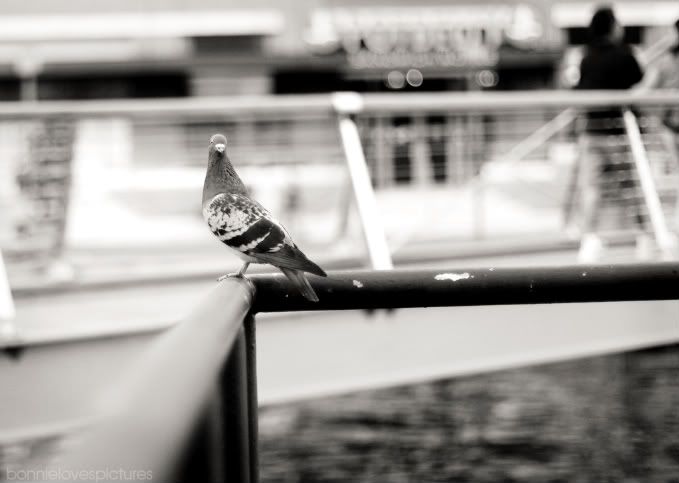 This is where we ate immediately after getting in Baltimore. I know it's just Chipotle. I know there are places that have better food. But it's like when you want to do something because you were told you can't. We don't have a Chipotle close by, so when in Baltimore, we eat Chipotle. We just
have
to.
Then we went to ESPN game zone and did a little mini bowling. John tried taking a picture of me but my camera was in Manual and he was so not understanding what in the world was happening and I was just too in the game to help him. That and I really didn't want a picture of my backside...not while bowling or while doing anything else, actually.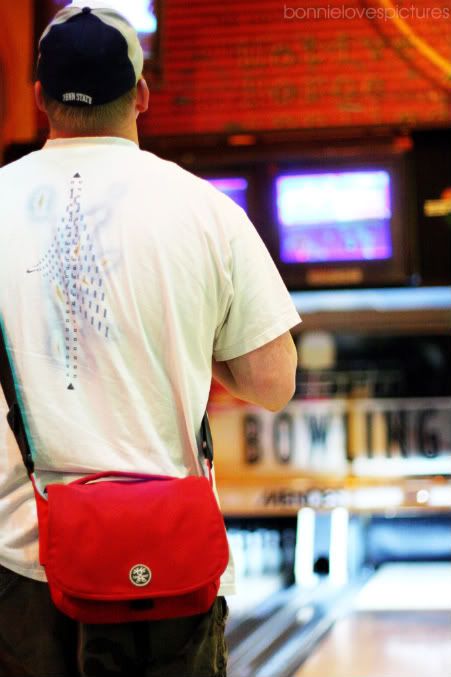 We saw this movie. It was awesome. Totally raw with emotion and the reality that is life while in a relationship while truly in love with someone. We left the theater happy and grateful to be together, and so very much in love, John and I.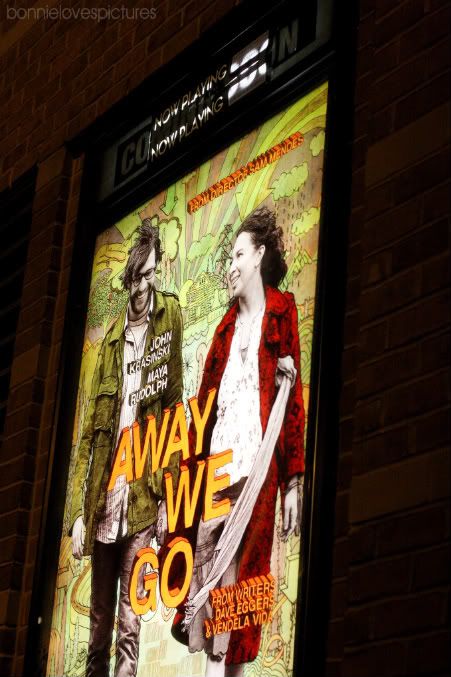 The night's in Baltimore are incredible. I haven't been in a big city at night in such a long time. I miss it. The noise, the people, the way everyone is so alive and so determined to be somewhere important and fun. Or not so important but at least worth while. Outside our hotel room this was the view. Cars, people, movement, noise. I loved every second of it.
I took this picture at almost midnight on Saturday night. I obviously don't know these men in this picture but I am so glad they walked by me at the very second that I was wanting to shoot this street.
I love this shot.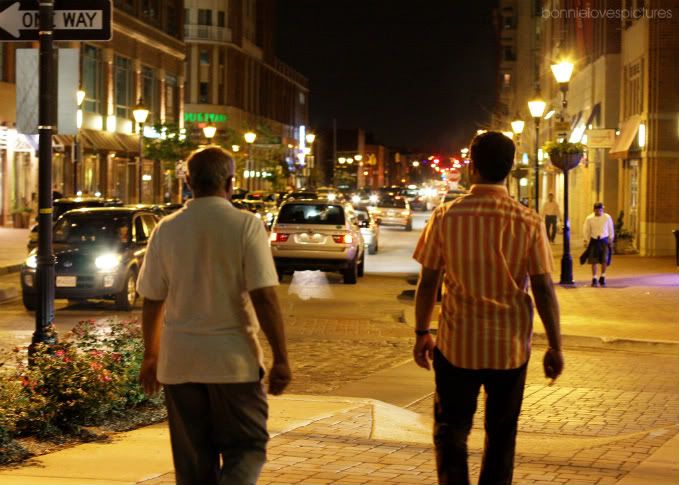 And because we don't own a point and shoot camera, and it's really hard to take self portraits with a DSLR, and I don't trust a stranger to hold my camera to take a picture of us, and because I'm totally a dork, here is one of the few pictures we took of ourselves with my camera on self timer.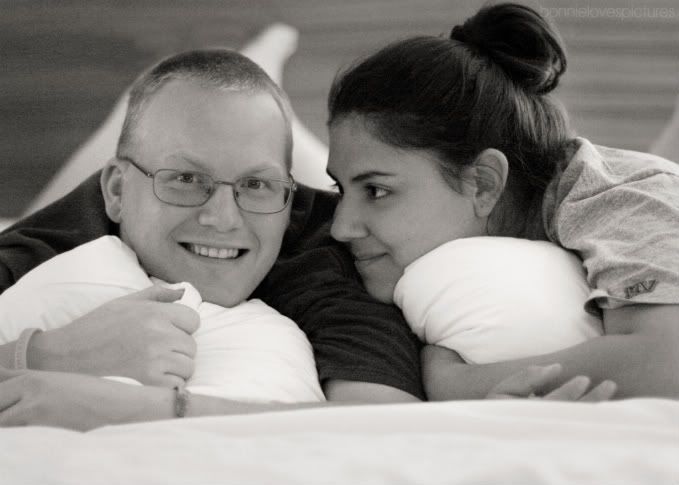 I look hideous and such a mess but that was us the whole weekend. We did nothing but lounge and veg and watch movies. Truly a dream come true for both of us. After having kids we weren't sure when we would be able to get away alone. But we did and we loved it.
I must confess that I did cry my eyeballs out Friday night. I missed my children terribly. I couldn't go to sleep I missed them so much. But at 2 am I finally did fall asleep and Saturday was completely tear-free.
My mom is here with me for a bit. She watched my kids with the help of Grandma K. Thanks to them, John and I were able to be newlyweds again.
Thanks, ladies, we seriously appreciate it.