If there is one thing I love most about living where we do, it's the beautiful places just a car ride away. I love our home out west (not Cali), but you got the mountains and that's about it. Everything else is pretty far. Here, we have Baltimore, DC, NYC, and quite a few beach towns that are to die for. I love it, we love it, so any chance we get, we go enjoy these places.
The DC National Zoo. Pretty cool stuff.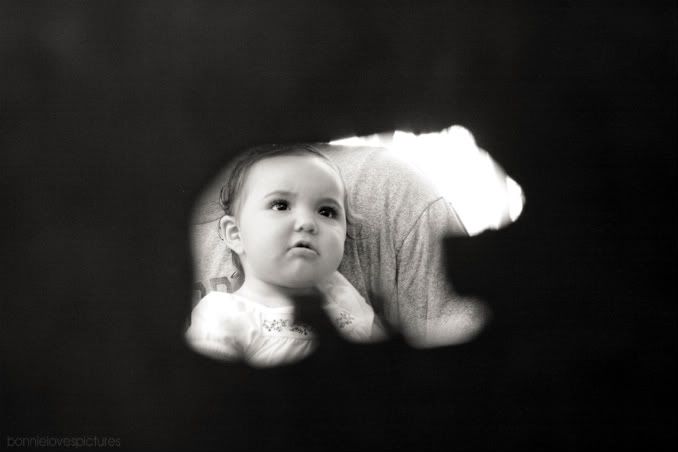 We walked and walked and really didn't see much of anything you don't see in smaller zoo's. But this zoo is different in that, well, it's free for starters, but it's just an open park that happens to have wild life in it. There were runner's and people just walking through like it was the park down the street from my house. Except, oh look, there's a tiger!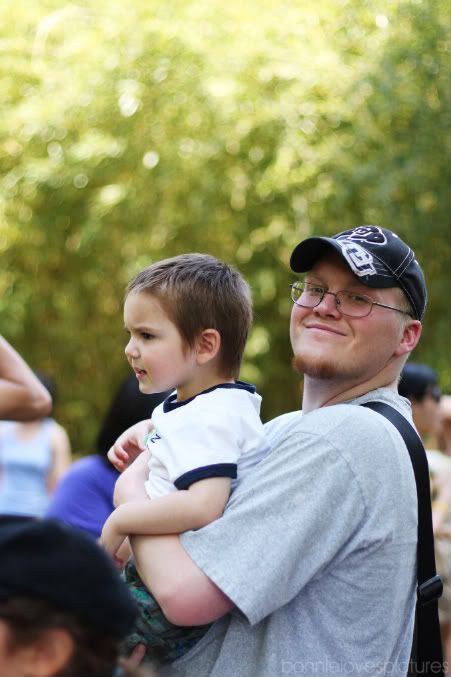 Also cool, they have a little petting zoo. The animals in it were pretty intense and NOT afraid of us at all. Not that they should be but the donkey's and goat's were pretty "in your face."

They got to brush the donkey's and goats. Mela tried to, really hard. Didn't happen.
I'm posting this picture just because I absolutely adore how she is looking at her big brother. Love it!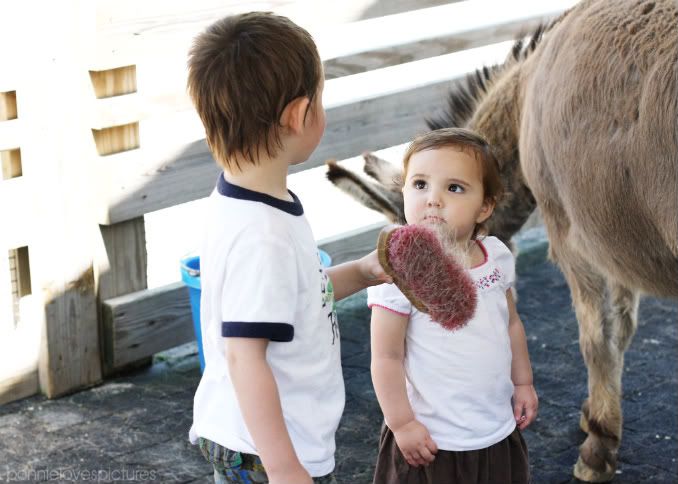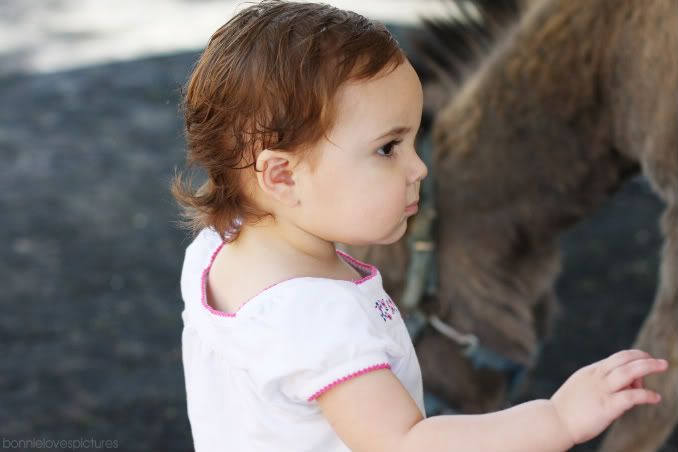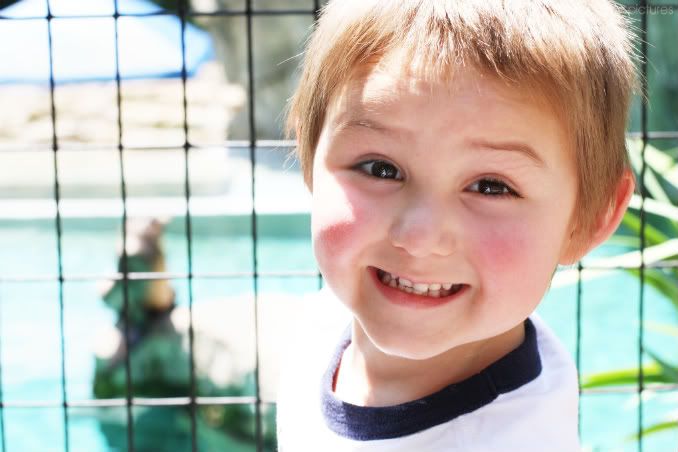 His hair has now been cut. Thank goodness.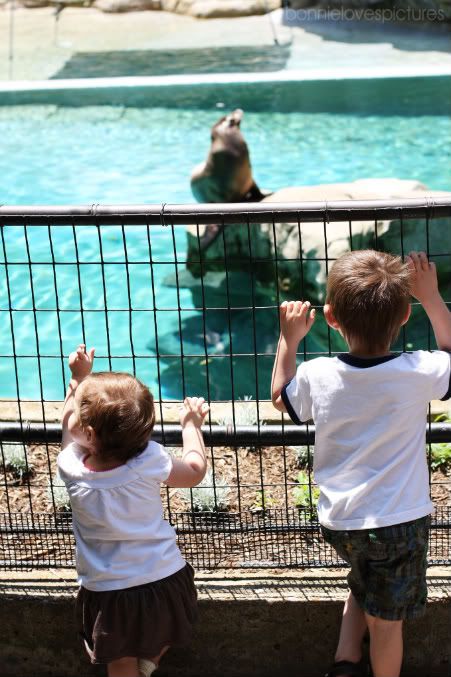 My babies. So NOT babies anymore. Excuse me while I go cry my eyes out for the next seven hours about just how much they really have grown.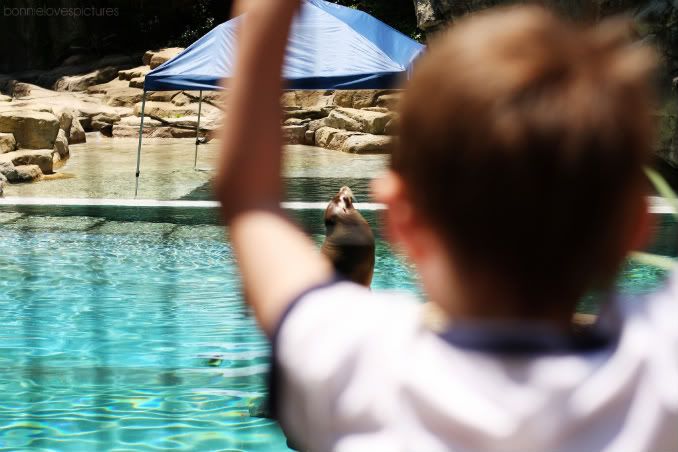 That was our day at the DC zoo. Now I'm off to see Transformer's with the hubby. It better be good.