We went to a baseball game on Memorial Day with our good friends Lindsay and Chris. It was fun, I think our hometown won, but I know that the light was brilliant.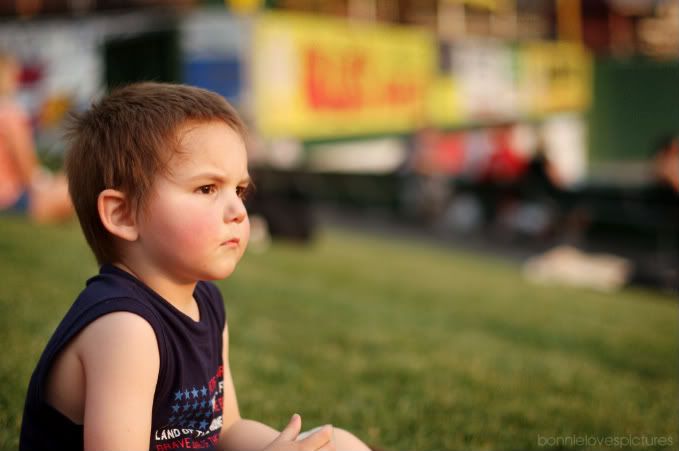 The hubby bought a big bucket of fries for us, some of us had more than others.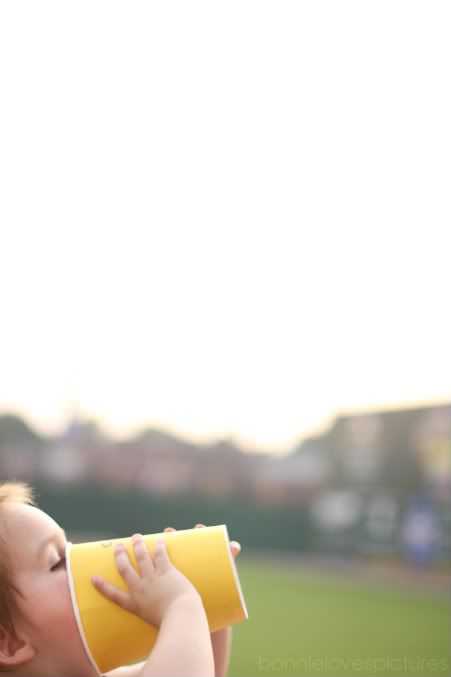 And Mela was sporting her new outfit that daddy bought at Target that morning.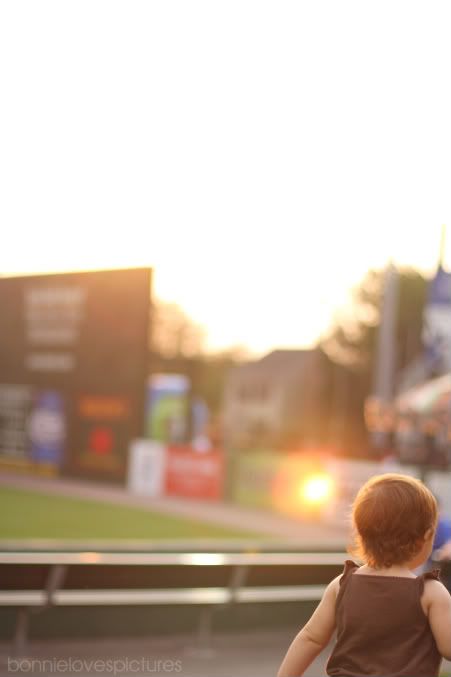 Oh, our baseball stadium has a play area for kids. Genius, I tell you!
That play area includes a
freakin
' merry-go-round. Didn't I tell you, genius.
Here is the only picture I got of Mela on her horse because they had no strap to tie your kids securely to said horse, and I didn't want her to fall off and have a lifetime fear of merry-go-rounds.
More pictures of our day at the baseball game tomorrow because remember, the light was brilliant and with camera in hand (which is always) I could not resist the picture
takin
' urge.
And maybe a little story about how the hubby and I got married the same week the Boston Red
Sox
were playing in our city.
P.S. Boo Yankees,
BOOOOOOOOOOO
!